surface technology
Cool tech for a hot problem: KKT Chillers helps you prolong the life of your equipment
Cooling of flame spray systems, coating machines, as well as the double jacket of hardening ovens

– and its diffusion pumps.
Your equipment is going to experience everyday wear—it's inevitable. The best way to avoid damage and get the most out of your investment in top-quality equipment? KKT Chillers cooling solutions and chillers.
With the corrosion that comes from heat, dust, debris, and liquid, your equipment is going to take a beating. Designed for industrial applications, our products can keep everything from factories to oil rigs running smoothly, no matter how harsh the environment.
Contact us
Work directly with experts
With complex development projects, it's important to consider cooling from the beginning. KKT Chillers offers "Resident Engineering." Our engineers will support your development process from start to finish, providing our extensive knowledge of cooling technology.
RELIABILITY
We align our chillers to your exact specifications, so they're always precise and reliable. Alongside that, our team of engineers and technicians ensures top quality. From the project launch to the inspection in-house testing facilities and 24/7 customer support, we're here for you whenever you need us.
YOUR OPTIONS
KKT Chillers provides you with the cooling solution you want and need. All chiller model series are modular systems. They're customizable and adaptable to exactly your requirements and specifications thanks to a wide range of options and equipment.
DIGITAL DATA MANAGEMENT
What is the water temperature right now? And the water pressure? What is the filling level of the tank? – Say goodbye to wondering about the answers to each of these questions. Because your chiller digitally records all the relevant processes and control variables, you can find the answers at the push of a button. This means that data can be called up via many different interface protocols, including PROFINET, PROFIBUS, Modbus, and DeviceNet. This setup also facilitates reliable and cost-effective remote facility maintenance.
Surface Technology Applications
See how our chillers have been employed to assist with surface technology applications in the real world
BURNER COOLING
Thermal spraying is a surface coating process applied to protect components and increase their service life. The process involves fusing spray materials inside or outside a burner, accelerating them in the form of spray particles in a gas flow, and thus affixing them to the surface of the component to be coated. Millions of spray particles hit the component surface and immediately harden, forming the coating layer. In this process, KKT chillers cool the burners.
Chillers for Diamond and Sputter Coating
Cooling the Coating Machine
Diamond and sputter coating increases the performance and productivity of cutting tools and components. A vacuum is applied to synthesize carbon into pure crystalline diamond in a hot filament procedure. A layer of several micrometers of diamond is deposited on carbide tools and other materials.
Sputtering is the process of changing the material to be vaporized directly from a solid to a gaseous state. This is then deposited on a material, forming a solid layer.
KKT chillers cool the entire coating machine.
Chillers for Induction Hardening
Cooling of Inductors and Control Cabinets
Inductive surface hardening improved the wear resistance and fatigue strength of components like crankshafts. The effect of correlations between electronic fields and the components is called induction.
The component is surrounded by a copper coil that's flushed with cooling water at high pressure. When AC voltage is connected to the inductor, Foucault currents are induced in the component. They're then heated up and subsequently quenched.
KKT chillers cool the inductors and control cabinets.
Chillers for Vacuum Brazing
Cooling of the Vacuum Furnace
Furnace brazing is a brazing procedure in which brazing parts are heated in a furnace with preplaced filler material. To keep cleaned brazing parts from oxidizing, the process is carried out in a controlled atmosphere.
KKT chillers cool the shells, seals and power units of the vacuum furnace.
A CUSTOM SOLUTION FOR EVERY SITUATION
Over our designers and technicians combined decades of experience, they have customized every cooling solution you could think of. High-pressure, existing cooling networks or no cooling network at all, emergency cooling situations, conductivity parameters—if you have a problem that we haven't faced, we'll work with you to fix it.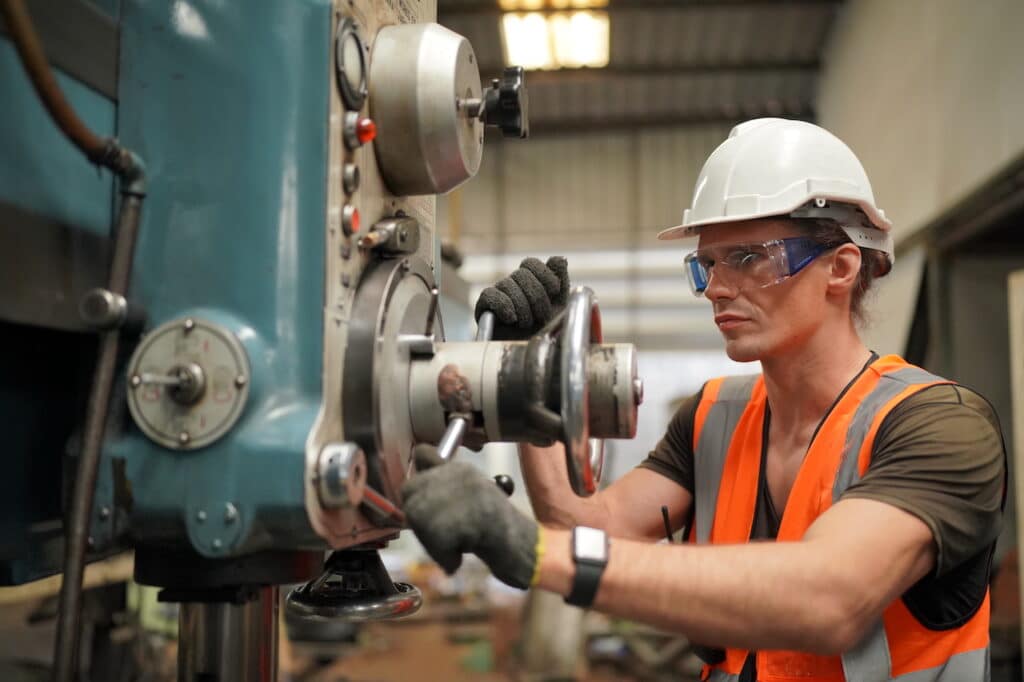 SUPPORT THROUGH THE WHOLE PROCESS
No one plans on a system breakdown, but they're sometimes inevitable. At KKT Chillers, we're here to help 24/7, 365 days a year. Our close-knit global service network ensures swift and reliable maintenance and repair services. We're happy to help with any chiller issue you encounter.
THE PERFECT CHILLER FOR YOUR NEEDS
With our customizable and modular systems, it's easy to get the right chiller system for your equipment. Find your perfect chiller and learn all about it by contacting us today!
Contact Us