healthcare
Helping your investment in life-saving equipment
Chiller Applications for Healthcare
MRIs, CT scans, and X-rays: they're all essential tools for any healthcare provider, but they come with a hefty price tag. Because of the magnets they use to create images, the machines also produce heat that wears on the equipment over time.
To help you prolong the life of your equipment, we created KKT Chillers. Our medical chillers systems cool the magnets and other heat-producing elements in your equipment, which means you save on maintenance and replacement costs.
What equipment can you use with a chiller?
There's a variety of machines and equipment that need chillers. These include:
MRI

CT Scans

X-ray

Solenoids and Helium Compressors

Blood Analyzers

Biograph Systems
Contact Us
HOW DOES A CHILLER WORK?
Most of our chillers use a combination of water and glycol, circulated through a closed-loop system, to cool the magnets in your equipment. The temperature is controlled by a thermostat, allowing you to maintain optimal levels for maximum efficacy and longevity of your machinery.
You can also request an air-cooled system, which uses an air-cooled condenser instead of water and glycol. Each customer works with one of our engineers who specializes in the medical field—they'll make sure the chiller is the solution you need to protect your investments.
Contact Us
MRI Chiller Maintenance
When you work with KKT chillers, you're receiving a product that is internationally recognized for being reliable and energy-conscious. That being said, we know that accidents happen, which is why we offer maintenance packages to keep your chiller running smoothly.
If you'd like to make sure your chiller is always working efficiently, you can schedule regular checkups and our technicians will come on-site. MRI chiller repair is important for your machine.
When you experience an emergency and need immediate help with our medical equipment chiller, we'll send someone out to repair your chiller as soon as possible. No matter what you need, we'll take care of your equipment every step of the way.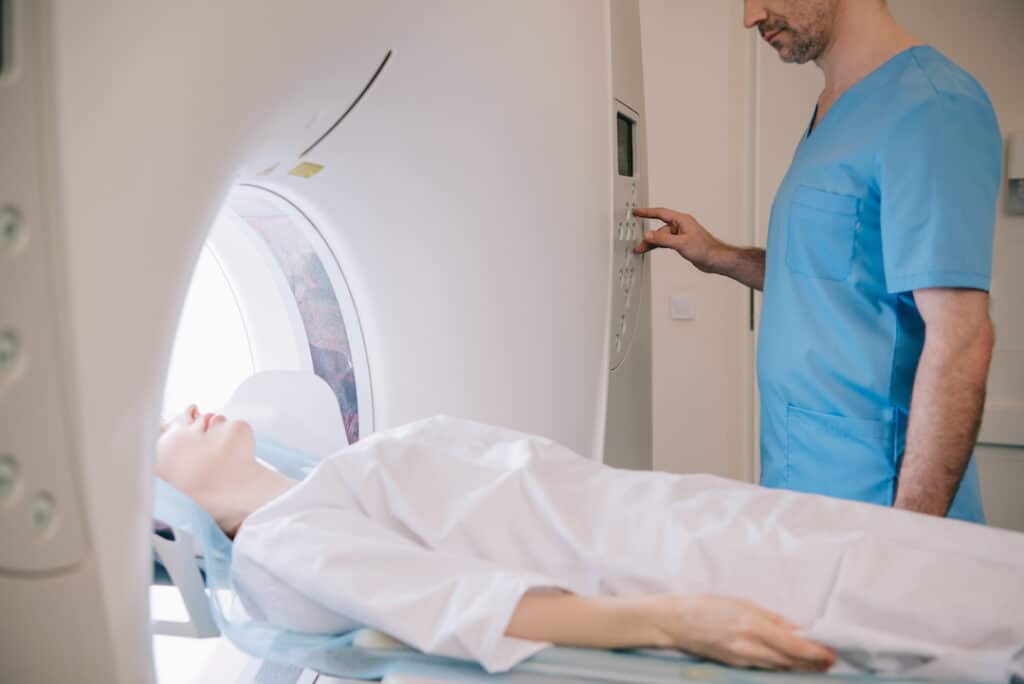 Prolong Your Investment With KKT chillers
As a healthcare professional, you know the importance of investing in top-notch products. We're here to help you focus on your clients, instead of worrying about costly maintenance and replacements for your equipment.
After 30 years in the healthcare equipment industry and thousands of clients later, we know the quality and craftsmanship you need. When you partner with KKT Chillers, we promise a great product and exceptional support to match.
Ready to get started? Give us a call or fill out a request form to be contacted by one of our technicians! Let KKT Chillers help you take care of your life-saving technology.
Contact Us